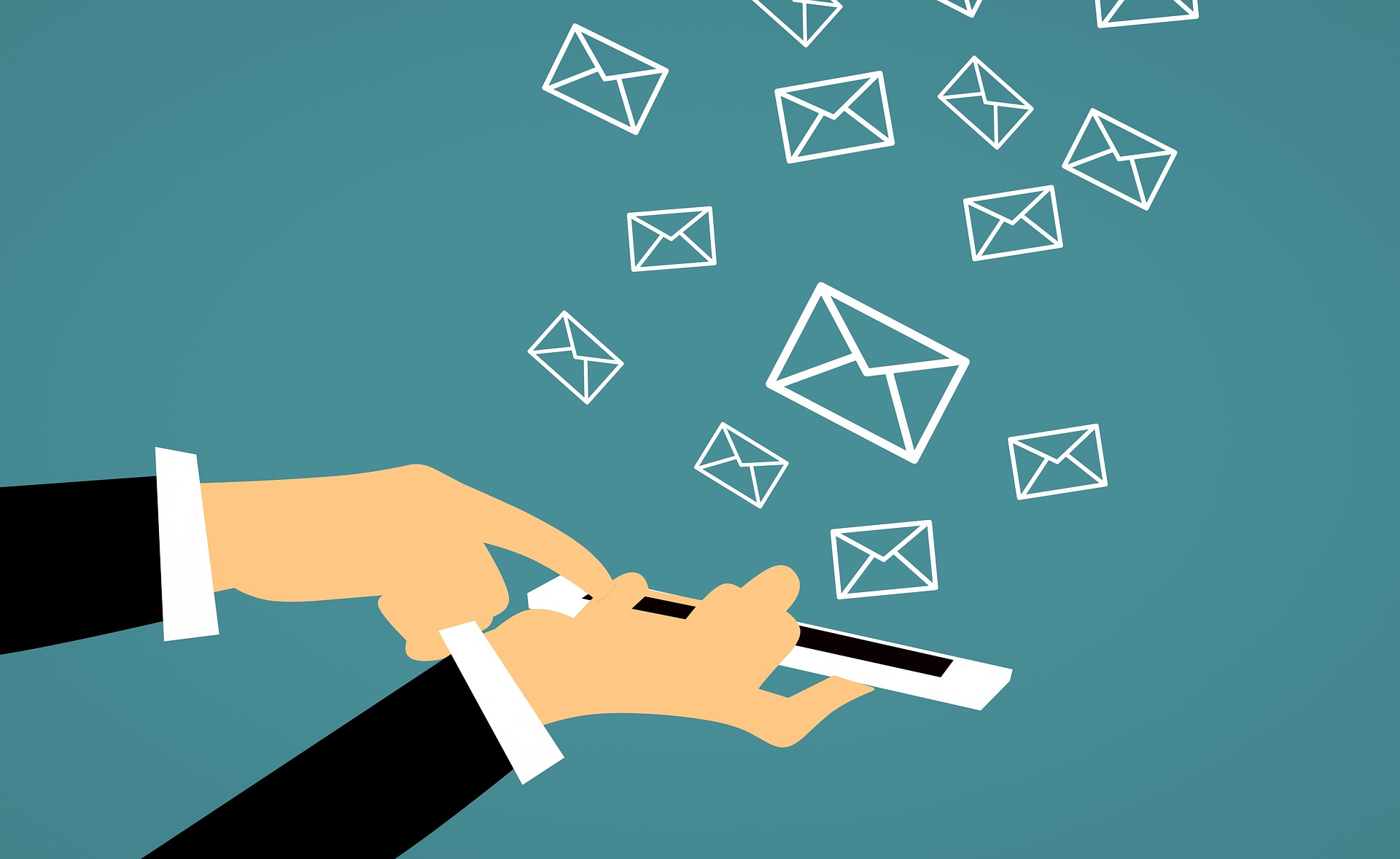 The rise of smartphones and tablets has elevated e-commerce to its all-time highs in the last decade or so. It has now become the leading channel of carrying out transactions and it is expected to grow even further in the future. The marketing for this retail upturn can be boosted through email medium. Most of the brands use advertisements of different kinds to market their products and services but nothing has yet been able to replace email marketing. Emails provide a platform for sellers to reach the consumers personally and directly as checking email is an essential part of a person's daily life.
As suggested by the New York SEO companies, here are some of the ways that can help you get the most out of your email marketing strategy.
1. Familiarise yourself with your potential customer
Around 75% of the revenue from email marketing campaigns are generated from personalized emails. They need to be written as not an automated email sent to all customers but as a one-on-one conversation with the customer. In order to do this, you need to have a clear-cut plan that is on par with your demographics. Try to find answers to the following questions:
Who is your target audience?
How to target them?
What's the best strategy to capture their full-fledged attention?
How to implement this effective strategy?
You need to know these basics before moving forward. At this stage, your goal should be to create awareness of your brand if your target audience involves old or middle-aged customers. If they are young adults, you need to add humor and classical or famous or trending movies or TV show's references.
If your target audience is teenagers, you need to engage them through interesting content and more attractive promotions and deals. The priorities of your target audience should be kept in mind and targeted accordingly.
2. Email still reigns over social media forums
Even after a transformation of media, emails still remain the most impactful marketing strategy of all. The thing with social media advertisements is that people generally avoid them by scrolling past them. In this way, customers don't feel like the specific target, so they get through them without paying any heed. Emails touch them at a personal level and make them feel special to a brand. It makes them feel valued. Receiving personalized emails about new promotions make them believe they are offered the deals earlier than everyone else.
This platform needs to be effectively utilized to deliver the best results. Social media may be the young whippersnapper nipping at email's heels, but the content, the king of the inbox, still holds sway in social influence, according to a study by SocialTwist. Of the 300,000 referrals, who became new customers, 50.8 percent were reached by email, compared to 26.8 percent for Twitter and 22 percent for Facebook.
3. Timing Holds the Key
You might not realize it but timing plays a major role in email or any other type of marketing. You do not want to bug the customer with too many emails on a busy day with meetings, where his phone keeps dinging with emails from you. Sending an email at a time when the potential customer is not in a position to read it at the office, will only offend him or her.
You need to understand how your customers react to your endeavors. Try to put yourself in their shoes while strategizing your marketing plans. The more you understand your potential customers, the bigger the impact you are going to make. The time from 8:00 p.m. to midnight proved to be the most effective as far as email marketing is concerned. The weekends, i.e. Saturday and Sunday, did outperform weekdays in Experian's study of day-of-week performance.
4. Re-engage inactive customers
You can expect regular visits from your loyal customers and can introduce new promotions, discounts and various incentives for them to maintain their loyalty. Your business is secured because of these customers. But for more profits, you need to re-engage your inactive customers. You need to directly ask them what will make their customer experience better. This can be done by online surveys or one-on-one surveys. The first 90 days are enough to determine if a customer will be a loyal customer or an inactive member. These 90 days are your time to make a repute in the minds of your potential customers and implement your marketing strategy.
5. Mobile-friendly emails
Research shows that mobiles are able to only open 47% of the emails. Meaning almost 50% of the times your emails do not even reach your customers! As an email marketer, you need to understand that your emails should be flexible and versatile. It should be put into consideration that not all your customers will be having access to laptops all the time. Your emails should be accessible to the customers no matter where they are. This is why you should spend extra energy on designing mobile-friendly emails. It can be done by creating a mobile view or using a one-column template and a readable font size. For more tips, visit some quick mobile fixes.
6. Adopt a competitor-friendly approach
Customers do not enjoy a competitive feud between their two favorite brands. It creates a very negative image of the company or brand for the customers. Customers look for brands which perceive the society with positivity rather than being too caught up in competition and feuds between companies. They do not want to know which one is better. They will pick and go for the one which they believe to suit them. You need to be careful to avoid any scandals or negativity coming your way and affecting your brand. Never engage in an activity where you mention other brands in a negative way or try to tarnish other brand's images.
You should keep your focus on consistently improving your customer experience. It will allow you to build a winning relationship with your customers which would also result in discovering new buyers for your products and services.