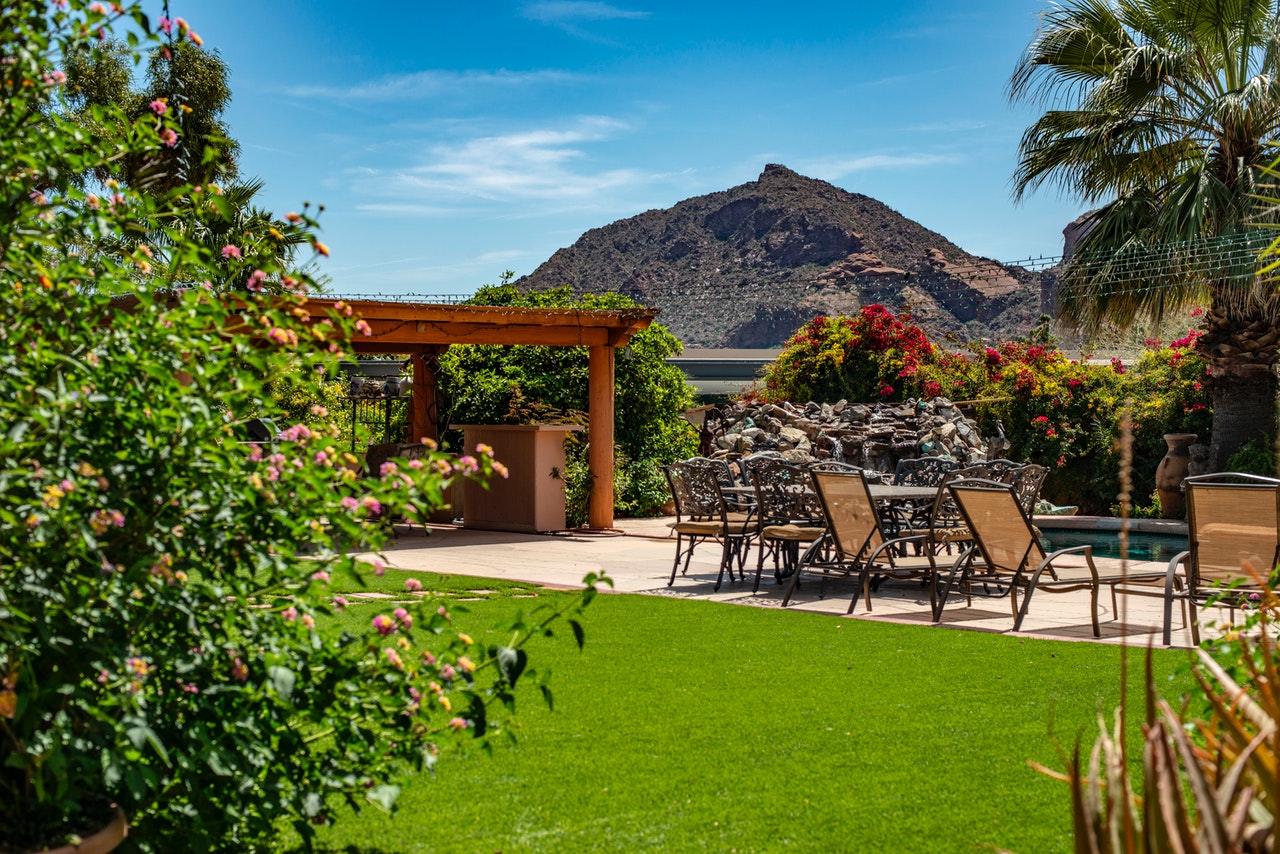 If your garden is looking a little unloved and lifeless, now is the time to get outside and give it a little TLC. There are lots of different things that you can be doing in the garden to add a fresh lease of life, without breaking the bank. Whether you're looking to inject colour through plants, or you want to neaten things up and put essential storage features in place, the following ideas have been gathered to help inspire you when updating your garden on a budget. 
Introduce a Shed
Having a shed in your garden comes with a number of different benefits. Firstly, a shed is the perfect addition for essential storage, perfect for outdoor furniture, gardening equipment and even miscellaneous items that don't have a proper home inside the house. A shed can also be transformed into fun and exciting garden features such as an outdoor bar, giving you a fabulous spot to entertain your guests and throw one heck of a garden party! Whether you opt for functional or fun, a shed is something you'll find extremely useful for many years to come, making it a great investment for the garden and you don't have to break the bank when choosing one. Take a look online to find a selection of quality sheds at very affordable prices, such as these, to find the right size and style for your garden. 
Magical Fairy Lights
Using fairy lights to add a touch of warmth to your garden is a really lovely idea. Fairy lights are perfect for bringing a soft touch of character to the space, creating a lovely feel and ambience. You can find all kinds of gorgeous fairy lights on the market, so find the right style that work best for your personal décor taste. From brightly coloured orbs to delicate bulbs that glow, you can find some stunning styles that will transform your garden and instantly create a space that feels magical and inviting. 
Grow a Mini Vegetable Garden
Not only will having your own vegetable garden set you up with a great hobby to get involved with, but it will also save you lots of money further down the line. Just think about how many times you head to the supermarket for certain veggies and herbs, with your own vegetable garden you won't need to worry about that again! You can simply grow your vegetables in the comfort of your own garden, then when ready you can pick what you need and prepare a delicious home cooked meal with homegrown veg. 
Paint the Fencing
If you think your fencing looks a little tired, giving it a fresh lick of paint can really help to create a fresh new look. By bringing a new colour into the garden, you can change the whole dynamic of the space and create something unique, whether that's through bold colours or a pattern to make a statement with your home's exterior. Remember to invest in outdoor paint, which you can find at Argos, to ensure it stands the test of time and survives during the bad weather periods.