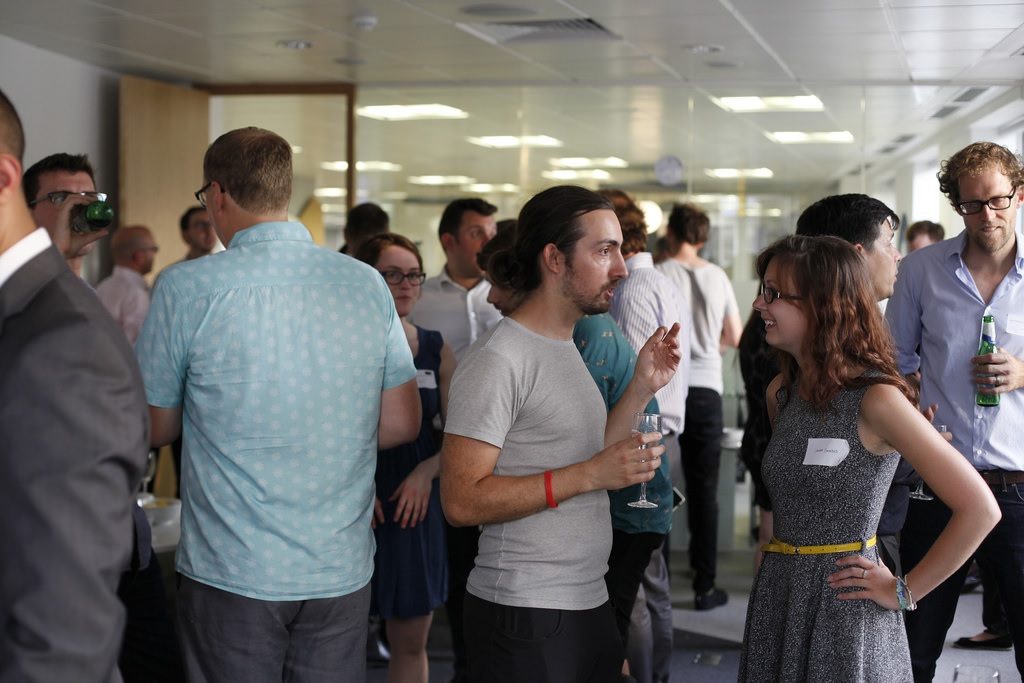 (Image Credit: Flickr)
Some of the toughest jobs in an organization place people in the midst of several competing forces. Food servers, for example, must work to please their customers but are also at the mercy of the kitchen, with their livelihood hinging on their ability to provide the highest level of service. Account executives (AEs) are also placed in similarly demanding positions, which means that they must have certain skills and qualities to find success.   If your company needs to hire AEs, it might be a challenge to find the best candidates for your organization.
What is the Role of an Account Executive?
Account executives play a critical role in the success of your business. They are tasked with both serving their clients as well as taking care of the needs of their agencies.  AEs might work in a variety of industries, from tech to marketing to manufacturing, but their roles with companies are similar.
Companies rely on their AEs to generate business and maintain relationships with existing clients. They might oversee deliverables from your company, serve as your business ' main point of contact, and advocated for the company and its services.
Qualities to Look for in a Top Account Executive
Putting just anyone into the AE role isn't a smart or strategic choice. In truth, candidates with certain qualities and personality traits are the most successful as account executives. It may not even be necessary that your ideal candidate has prior AE experience, as long as they have the right qualities to find success in this position. Among those are:
Emotional Intelligence.

Emotional intelligence (EI) is difficult to teach, so it's something that you'll need to screen for to find candidates who are self-aware and can manage their own

Results-Driven.

Successful AEs aren't focused simply on tasks or effort, but rather the results that they achieve from doing their job.

Communication Skills.

Strong written and verbal communication skills in this position are a must.

Charisma.

It's difficult to fake charisma. Since your AE will be the link between your company and your clients, they should be personable and have a passion for their work.

Empathy.

The best AEs are able to look at a problem from every angle and step into either the client's or company's shoes to gain a new perspective. Empathy is a trait that allows a successful AE to accomplish this and see a picture that encompasses more than just quotas or bottom line results.
Best Practices for Hiring Account Executives
When you're ready to hire your next account executive, it's best to have a plan. Salesforce recommends a two-phase process for hiring account executives. The process involves having a recruiter pre-screen candidates, and your company completes a behavioral phone screen to judge how well a candidate communicates. Once passing this initial phase, you can move on to the in-person interviews.
When you interview potential AEs, have them walk you through their relevant work history chronologically and look for themes that emerge across their accomplishments and experiences. Provided you are comfortable with the candidate's qualifications, ask them to participate in a mock meeting or presentation to sell themselves as an AE. If they pass, you can move on to reference and background checks.
The account executive is a key player in an organization, so hiring the right people to fill these roles can be an ongoing challenge. By understanding the qualities of successful AEs and taking a systematic approach to hiring, your company has the best chance of bringing the right people on board to help maintain ongoing positive relationships with your clients.