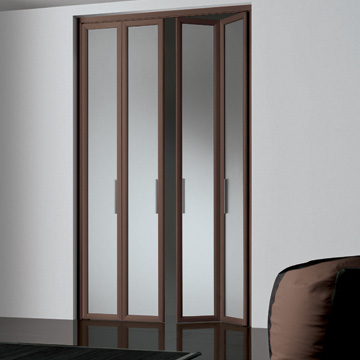 Photo by CC user 90243602@N02 on Flickr
Bi-folding doors have been driving the improvement and use of aluminium products in the home improvement sector. In the past decade, the doors seem to have become more desirable with homeowners, with more and more consumers seeing the long-term benefits of the door to their home and lifestyle, rather than just the initial cost.
As is expected when the demand for any product gone up, so do the number of companies manufacturing them, and the amount of options. As a consequence, it is now very difficult to decide which door might be the best for you, as there are so many options. With more choice, more variety and more companies, how do you pick the right product and service for your home?
For a long time, bi-folding doors were considered a 'luxury' in the window and door market place. However, this has no changed and whilst still considered a high-end product, they are now more 'common' than you may think. As a result, people are starting to look around for price – although not all the time as customer service is very important – so people are being savvy when it comes to doors.
No longer just doors
Such is the change in the system and the way we look at our homes, doors are no longer seen as just doors. Bi-folding doors are now viewed as a way to enhance you home and the lifestyle you live, helping you to take advantage of natural sunlight, freedom of movement and much much more. By adding one to your home, the perception is of a greater life and thus people look at it much more.
Competition
The door industry itself is still in this growth stage, especially as more and more people become accustomed to the product. With more and more companies producing them as well (driving the price down) there is more option when it comes to getting a great product.
With a tighter grip on the price of the doors, more and more people are saving up for this style so that they can get the many benefits. As a result, the demand cycle goes up and the manufacturing cycles continues to grow, perfect for this industry.
Uniqueness
Unlike other types of doors, the bi-folding door has an unrivalled level of uniqueness, with differing handles, different ways to open and much more which makes them another great addition to the home.
So there you have it. The bi-folding door industry has changed a lot recently, and looks like it will continue to grow. There are many companies who are manufacturing high quality aluminium bi-folding doors for all types of applications, and they can be used in combination with other types of doors for curtain walls and commercial applications.
Should you be in the process of looking to purchase a brand new bi-folding door for your property, hopefully this article will help you.