Whilst the Mazda MX5 is already on its fourth generation, one of the most popular models is till undoubtedly the Mazda MX5 2016. This model has gained a lot of fans, particularly since a number of changes have been made when it comes to its design, interiors, and more. But if you're thinking of acquiring one, whether to add to your collection or to have as a primary car, then you should be aware of some great facts about this roadster convertible as well. Here are a few:
Roomier interiors, lower seats
If you sit behind the Mazda MX5 2016's wheel, you'll immediately feel comfortable and 'well-placed.' This is probably because the seat is lower compared to prior MX5 models, and the low hood of the car also makes you feel like you're in a more powerful sports car. Whilst the car's interior is still relatively small and compact, the car itself feels roomier, with more elbow room and leg room for two adults of a reasonable size to sit in comfort.
The shifter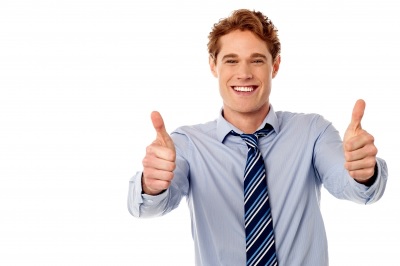 The experts say that one of the best and most memorable features of the MX5 is its shifter. The company has managed to retain the goodness of prior shifters in this model, since the shifter still seems pretty slick and direct, along with the well-known 'short throws' associated with that of the original model.
Better safety
Yet another aspect which makes the 2016 MX5 stand out is its safety. Since the engine is low-mounted and the car features better technology on the hood, it should be able to meet certain standards (especially in the European community) when it comes to pedestrian crashes even without upright styling with a blunt nose. One more noticeable difference between this 2016 model and the original is the exhaust. Rather than a dual exhaust, there is now just one tailpipe which is not only lighter, but still has two outlets as well.
The car also features more sensible wheels – which means that rather than having the standard 20+ inches which many designers begin with, the model has wheels of a more sensible and reasonable size.
More on the 2016 MX5
With its tilting steering wheel, the roadster is also easy to drive and navigate. Oh, and did we mention the comfort? Even if you're driving through some rough roads, you'd still be surprised at how comfortable and at ease you can be.
Today, you can find many suppliers of the 2016 MX5, but when you opt for one, make sure the supplier can give you a good price, an even better service, and a good selection of MX5 spares just in case you need them.
At the end of the day, the 2016 Mazda MX5 is still a roadster to beat – and for anyone wanting and craving for a new and more exciting experience on the road, the 2016 Mazda MX5 does not disappoint.
Image courtesy of stockimages/FreeDigitalPhotos.net
http://www.freedigitalphotos.net/images/best-wishes-for-your-business-photo-p221246