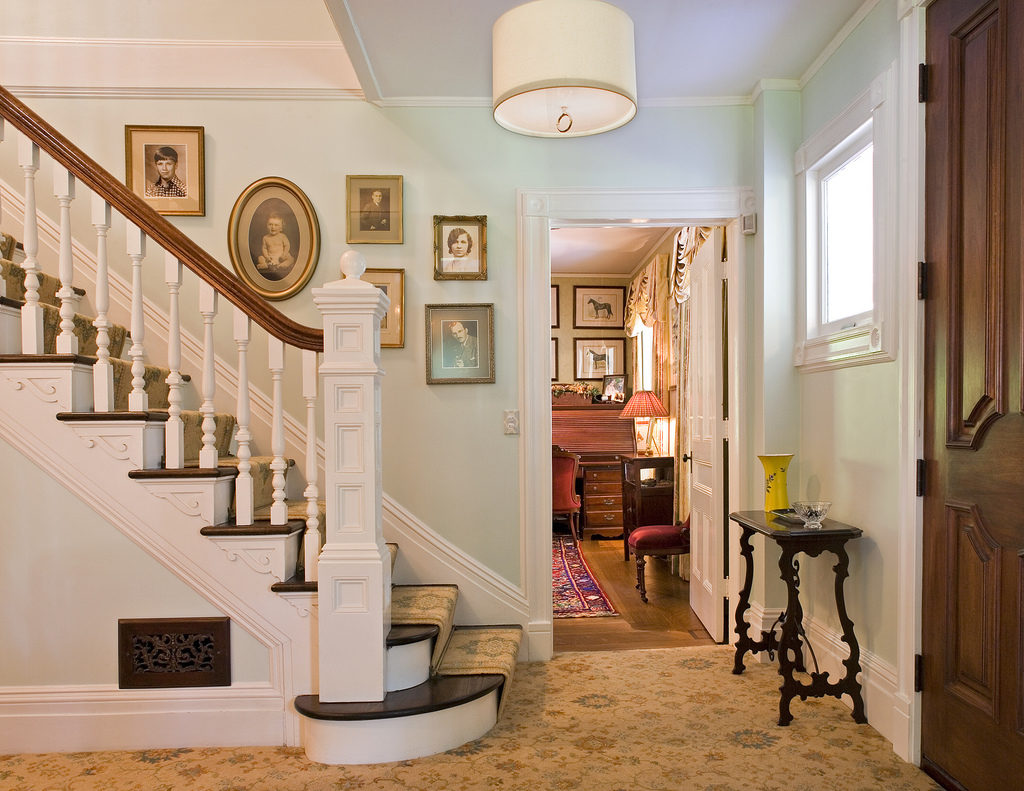 When was the last time that you looked at your foyer and thought about refreshing the interior design of it? The answer is probably never. We're more focused on keeping the rooms that we spend prolonged periods of time in such as the kitchen or living room updated and refreshed; but why is this? The foyer is the entrance to your home, and should conform to the standard you have set for the rest of the house. It's the first introduction to your home to any visitors that call by, and should be shown the same consideration as an author does to his or her book cover. Here are four tips to update your home's foyer.
1. Paint
Your foyer may not be a grand an open space, it may just be a space for your front door to open and the mail to land, but you must consider the color that you're painting it. Choose a color that is flexible enough to complement the color schemes of the rooms that come off it. Think about the natural light that comes in through any windows, and any pieces of art that you want to display on its walls to create a dramatic first impression.
2. Lighting
You want the light in your foyer to be adequate for the tasks that are undertaken in it. If your stairs run from the foyer, you want people to be able to climb them safely and to be able to see any tripping hazards. The light must be functional, but equally it's an opportunity to showcase your stylish flair. Pendant lights can cast light downward, which is ideal for directing light to the spot where you enter the house, but there are many stunning globe pendant lights that do the opposite, and cast light through cut-out pieces of the design to emit fragile shadows that bounce off walls to create an illusion of space.
3. Mirror
The foyer is the last space you're in before you leave the house, which makes it the ideal location for a mirror to be hung so you can check how you look before you leave. The size of the mirror is dependent on your budget. You can go all out and have a floor to ceiling mirror that adds a real sense of luxury, and is particularly effective for smaller hallways to give the illusion of space. Or for larger foyers, add a mirror above a console table garnished with matching lamps either side of it.
4. Storage
There is nothing more disheartening than entering a house to be greeted by piles of shoes that have been thrown to one side. You're creating a cluttered space for the entrance to your home. Seek out shoe storage that will fit in with your décor. It doesn't have to be designed specifically for shoe storage – think outside of the box – perhaps a book case will fulfil your needs. Choose a wardrobe or get another solution in place to hang coats as people come into the house. The key is to adapt furniture to meet your needs, and by choosing furniture that ordinarily wouldn't be featured in a foyer, you really are able to introduce colors, shapes and lines to add interest.