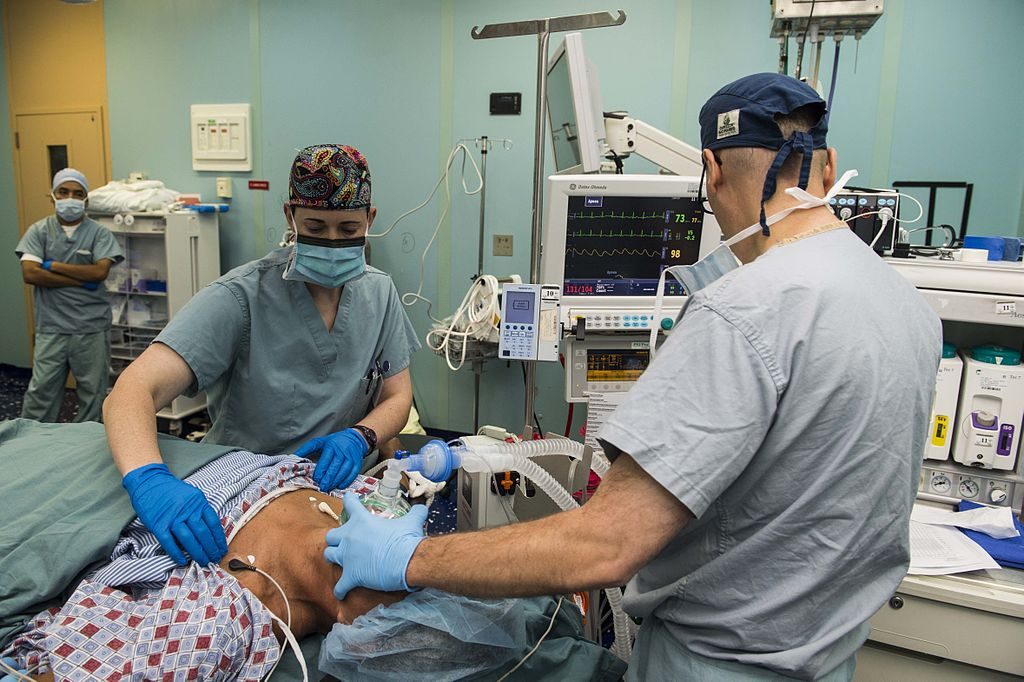 Nurse anesthetists are responsible for administering anesthesia services in a wide variety of healthcare settings, from a dentist's clinic to a hospital emergency room. If you hope to train to work as a nurse anesthetist, the basic steps to becoming qualified for this career are quite simple – complete an undergraduate degree at nursing school, and undertake an additional qualification to become certified in anesthesia. Beyond the basic, essential requirements, however, there are a few further steps involved. We've detailed all the steps which you will need to take in order to fulfil your career dream of becoming a nurse anesthetist.
Complete a Master's Degree
It may seem obvious, but in order to become a certified nurse anesthetist, it is essential to complete a Master of Science in Nursing degree program, like the nurse practitioner programs at gmercyu.edu. From this, you will be able to take and pass a certification which will qualify you to become a certified registered nurse anesthetist (CRNA). You may be able to take the CRNA certification whilst completing your master's degree, or it can be done separately once you are qualified and working as a nurse. Many nurse anesthetist programs, such as the CRNA boards at Valley Anesthesia, require applicants to already be a registered nurse before enrolling on a program.
Get Experience
Once you have completed your nursing degree, many nurse anesthetist programs will expect you to have a certain number of hours of experience before they will accept you. As an RN student, you should look to get as much work experience as possible in acute care, which is typically the type of experience that is essential to getting on a master's program for becoming a nurse anesthetist. It's also a good idea to gain as much experience as you can working alone – nurse anesthetists can sometimes work in teams, but for the most part, you will spend the majority of your time working as a solo anesthesia administrator.
Gain Experience Around Needles and Machines
Anesthesia can be administered in a number of different ways – some are inhaled, others are given via injection, and others will be taken orally. Along with being comfortable around needles and knowing how to insert them correctly, becoming a nurse anesthetist means that you will need to understand the often highly technical machinery used to monitor patients and pharmacology from as soon as the anesthesia medicine is administered and throughout recovery.
Prepare to Work Long Hours
Nurse anesthetists begin working with a patient long before the procedure actually begins, carrying out preoperative screening to determine the patient's anesthesia needs. They are also required to observe patients during the recovery stage from anesthesia, and must be ready to respond to ongoing patient needs. This means that most will be required to work long hours, unless they opt to work somewhere like a dental clinic.
As a nurse anesthetist, you will have a whole range of great opportunities for career growth in the nursing and healthcare fields, as well as being able to care for patients at critical points in their lives.