Challenging slopes and deep powder are the dream of nearly every skier. Canada has an abundance of each, so this winter consider a ski holiday in Canada. You will find that Canadian slopes rival the top ski destinations anywhere on the planet, and offer all levels of snow lovers unforgettable experiences on the slopes. Here are the two top travel spots for riding the powder, in Canada.
Banff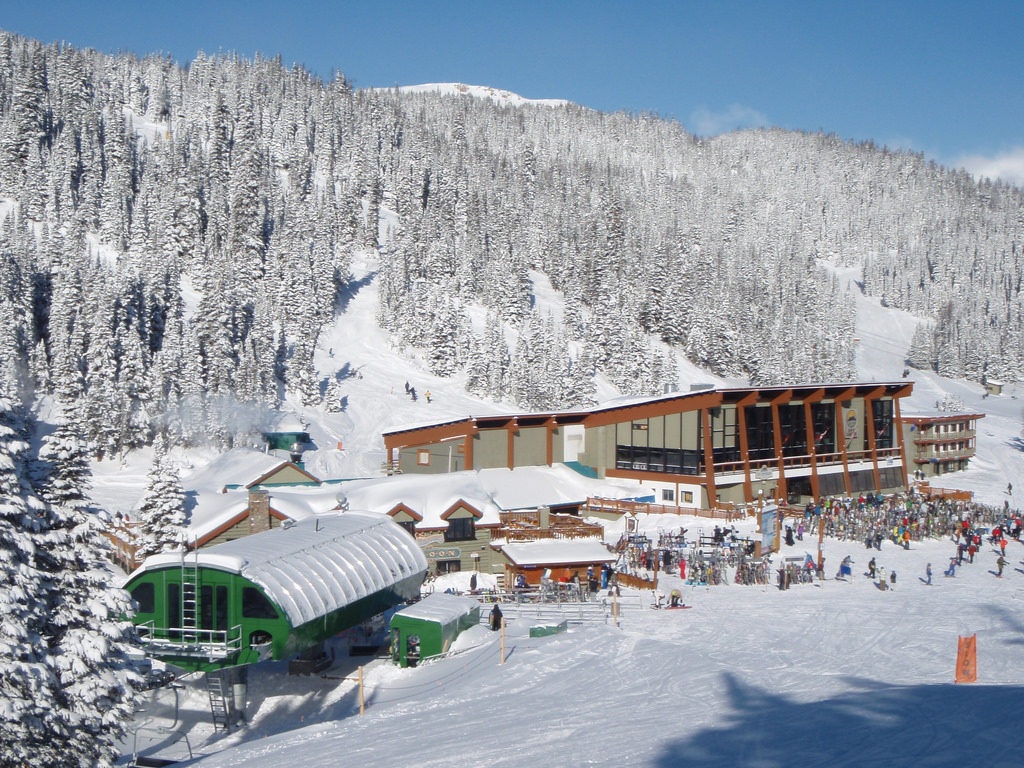 Sunshine Village, located in Banff, a national park in Alberta, is home to three of the world's finest ski areas: Mt. Norquay, Sunshine Village, the Lake Louise Ski Area. Although technically, each is outside of the city (but still in the national park), you must embark from Banff to reach the resorts. But don't worry about the travel time, because each resort is an internationally respected destination for winter sports and offers every level of skier and snowboarder a chance to enjoy days of fun on the powder.
Mount Norquay
Mount Norquay is located a mere ten minutes out of town and is recognized as Canada's oldest ski area, having opened in 1926. The slopes here are lower and less rough than either Sunshine Village or Lake Louise and offer beginners the best chance to get in unlimited runs. There are however lots of slopes for intermediate and advanced skiers, and for those interested in moguls, try the Lone Pine run and you will definitely be satisfied.
Sunshine Village
You reach Sunshine Village with a combination car and gondola ride taking a combined 40 minutes from Banff. Although the resort is remote, you will be rewarded with some of the highest trails in Canada, and Canada's best powder. There are three mountains at Sunshine Village, and here you have can ski in two provinces Alberta and British Columbia on one run. Sunshine Village at seven months has Canada's longest ski-season and with 3,200 acres of snow, at an altitude of 2,350 metres, the snow stays dry and firm.  The resort's Delirium Dive has been named one of the 10 top off-piste destinations. The resort features 12 lifts, of which nine are super lifts, and a high-speed gondola.
Lake Louise
Confirmed as the #1 Canadian ski resort again, Lake Louise is one of the largest and most spectacular ski areas in North America. Located 65 km from the town of Banff and with 4,200 snow covered acres that include more than 130 designated trails, Lake Louise offers a variety of terrain from gentle slopes and long cruising runs, to glades, chutes and some of the Canadian Rockies most exciting and wide open bowls. When combined, the amenities of Lake Louise add up to a paradise for skiers and snowboarders. The rugged terrain of the Rocky Mountains, light and fluffy snow, and the most stunningly scenic backdrop you'll ever experience.
Whistler Blackcomb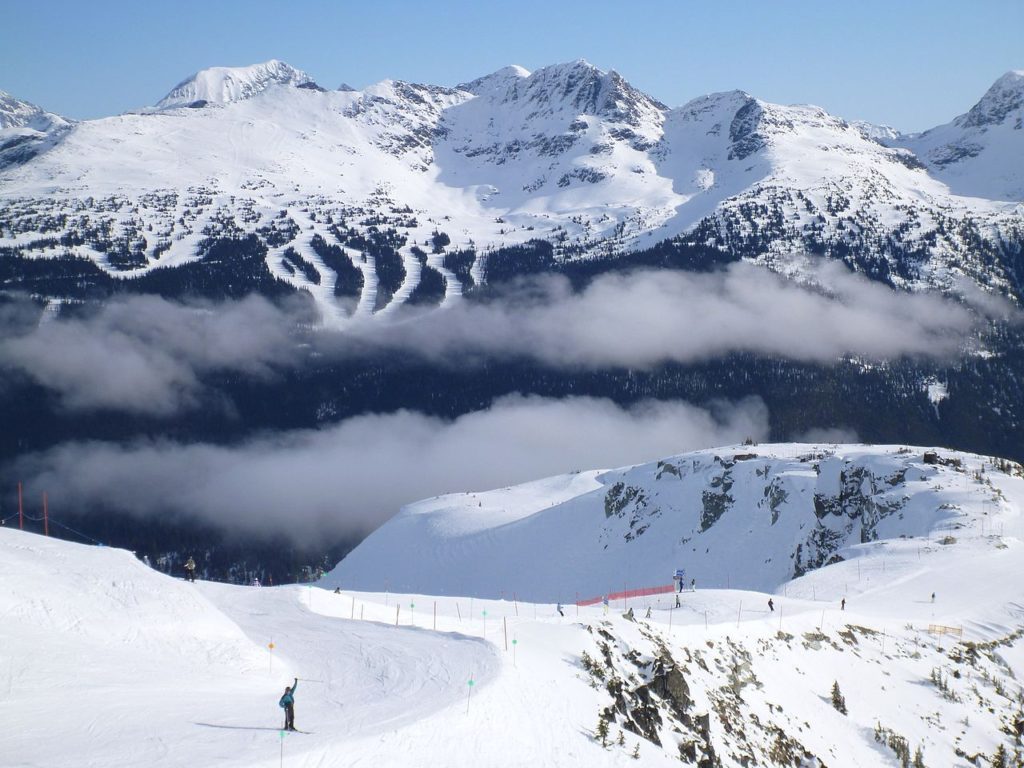 Whistler Blackcomb at 8,171 acres, is the largest ski resort in North America and annually considered one of the top ski destinations in the world. The mountains are located in British Columbia, on the west coast of Canada, approximately 32 km north of Vancouver. This dual mountain resort, has a huge vertical drop of 1,600 metres, dozens of trails suitable for almost any experience level and plenty of off-piste opportunities. Whistler hosted the alpine skiing and bobsledding events of the 2010 Vancouver Winter Olympics, but even before this immense attention, it was world renowned.
Whistler Blackcomb offers skiers and snowboarders an incredible variety of terrain from gentle slopes and wide groomed cruisers to tree skiing, couloirs, steep alpine bowls, and terrain parks. With this unique variety of options, it accommodates all types of skiers and snowboarders, from first-timers to extreme riders. Experts will gravitate to the open bowls at higher elevations, which have the most regular snowfall, while the less experienced have tons of options for great fun in the snow.
If you have not experienced Canada's best skiing destinations you are missing out on a memorable time. So this winter take a flight to either Banff or Whistler Blackcomb and find out why people from all over the world make the trip.