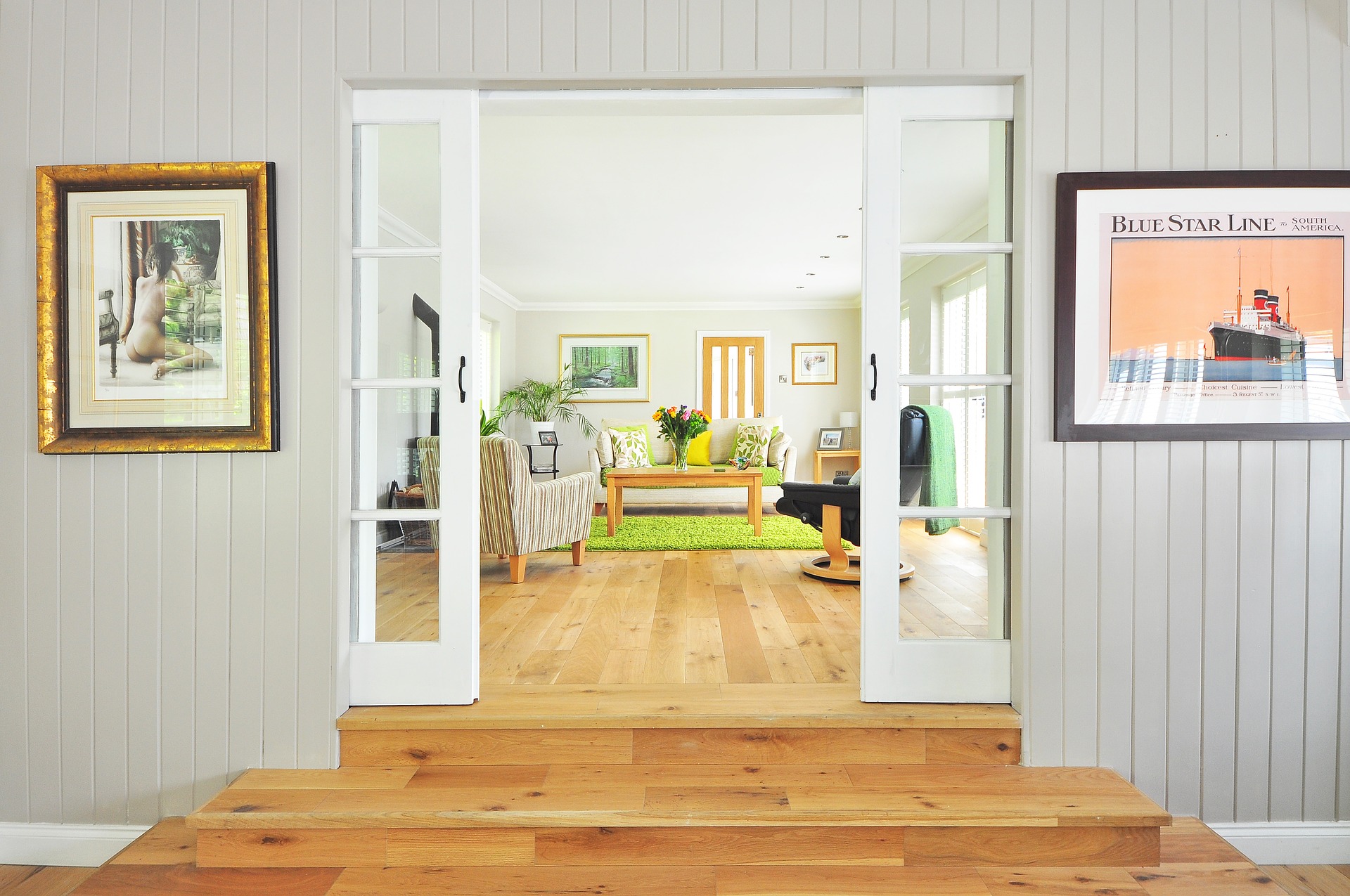 If you love a craft project or need a homemade gift for someone close, you want to choose something that looks special and expensive but which is simple enough for beginners to accomplish. Decorating your home can be expensive if you go to a store to pick out items, however you can make pieces for your home yourself without breaking the bank that look just as luxurious and glamorous as anything that you can buy in your local shopping mall.
Whether you've never painted, sewed or stencilled before, or whether you're an accomplished craft pro, you'll find that these four craft projects look amazing but are simple enough for anyone to make.
Make A Popsicle Stick Shelf
One of the easiest projects to achieve, even if you're a complete beginner is making your own attractive shelf out of popsicle sticks. Anyone can make this attractive piece of home décor and all you need is some glue and popsicle sticks. You can use colored sticks or natural-colored ones depending on the look you're going for. Arrange six popsicle sticks in a hexagonal shape and then add a blob of glue onto each corner of alternate sticks. Glue them to the sticks in between so the shape is formed. Now, continue layering the popsicle sticks, adding glue to each layer as you layer up the sticks. Once you have enough to make a shelf approximately three inches wide, you can wait for your shelf to dry. It'll soon be ready to hang on a wall and hold an ornament or small plant pot.
Make Your Own Coasters
Coasters make a great gift, and you can easily make your own using a few scrabble pieces and some glue. You need to take care with the glue not to get it all over the top of the scrabble pieces. Only glue the edges carefully to stick them together. You can create words, or simply add random letters together. Remember that you can only use four letter words as you'll be making your coaster 4 x 4 squares across and down. The result will be an expensive looking coaster which could have been bought in an upmarket store.
Paper Butterflies Decorations
A beautiful way to decorate any room of the home in a stylish yet incredibly simple and affordable way is to make some paper butterflies. You only need some colorful card, some glue and some fishing wire. Draw a butterfly shape on the card to make a template then cut out as many butterflies as you'd like to make in your chosen color or colors. You can then cut some lengths of fishing wire. This will be clear and so will not be seen when you stick your butterflies to it. Use glue to lightly dab along the wire and position your butterflies carefully along its length. When it's dry, you can drape it along your wall for a dramatic and pretty effect that is worth a million dollars.
An Acrylic Painting
Acrylic paintings are amazingly effective and yet even an absolute beginner with no previous artistic experience can make one. All you need is some acrylic paint and a canvas on which to work. You can choose the colors you prefer for a muted look or for a more dramatic appearance. The result will be a beautiful piece of wall art in the size of your choice that will really catch the eye and make your home look even more luxurious. You'll find more information at https://acrylicpouring.com/recommended-protective-finish-paintings/ telling you more about how to get started with acrylic painting and how to finish your project for a long lasting and stylish finish. Your walls will never have looked so good!
With these four craft ideas, your home will look incredibly stylish at an affordable price. You'll also have the pleasure of knowing you made your own beautiful pieces for your home with your own hands. Even if you're not naturally artistically gifted, any of these four craft projects will be well within your reach and the results will be luxurious, glamorous and expensive looking – perfect for creating the right impression to your visitors!