How many times have you opened your blinds and seen a space that is in desperate need of recreation? Today is the day you become inspired in making a change. You can improve your outdoor living space by breaking up the process into 3 simple steps:
Maximising your outdoor space, whether its limited or not;

Letting seating and cushions add to the ambience; and

Ensuring supreme comfort by incorporating additional outdoor furniture elements
Patio Design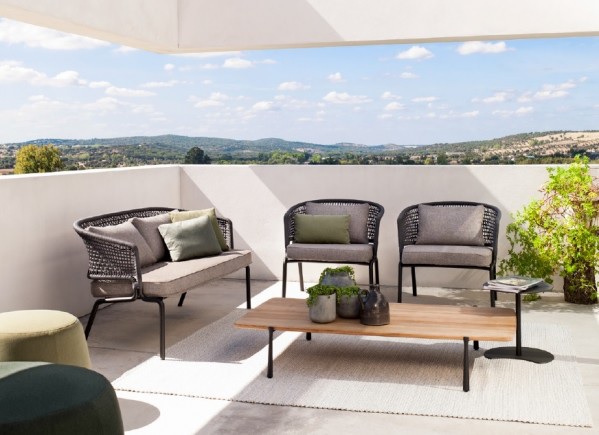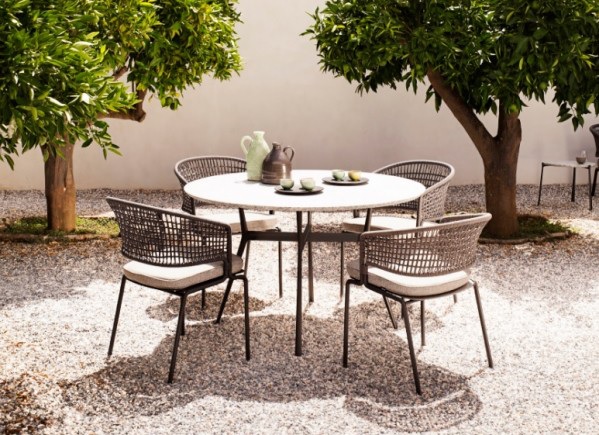 Our top tip is it's all about proportion. There is nothing worse than a large table in a confined area, and nothing better than being able to move around your patio feeling relaxed and roomy! Before you go on a shopping spree plan for the space you have to deal with. Avoid clutter and limited mobility and look for ideas suitable for the shape and size of your outdoor space. Outdoor furniture is all about complementing your current space. If you have a smaller space, consider small circle or square low tables. These smaller benches are suitable for you to place a drink or meal on top, can be moved around when needed and intend to make the space feel more open. If you have a larger space, consider sofa's, dining settings or daybeds. Contemporary outdoor furniture additions has progressed to compliment any sort of space, so do some research before committing to a purchase.
Seating & Cushions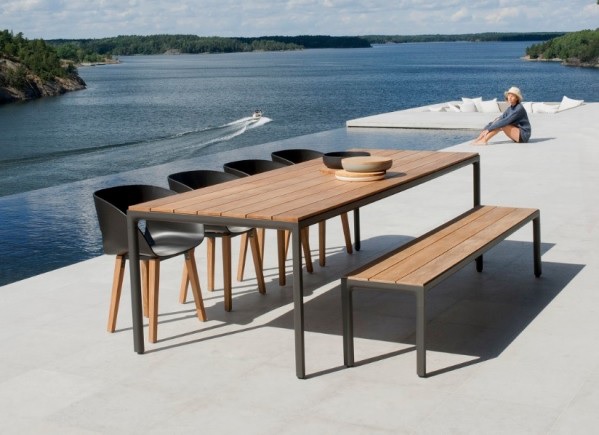 Once, you've got space and table setting sorted, it's time to complete the look with the perfect seating and cushion combination.
A 2016 look we can't get enough of is combination seating. Having chairs on one side and a seating bench on the other not only gives a trendy, contemporary feel to your space but makes it even more practicle. The bench can be used for its traditional seating purposes, but more so, anything else you can think of! Use it has a table-top for your pots and plants when guests aren't over, a coffee table or even as exercise equipment! We are always looking for something to do those tricep dips on.
As for the cushions, their obvious goal is to spruce up the seating arrangement. Soft furnishing such as throw rugs and cushions are trending, and patterns, pastels and navy pigments are 2016's go to! Believe or not, damask wallpaper (that was 'oh so popular' in the late '90s) is back and we are warming to it! Damask style cushions add just enough texture to add flare to simple outdoor furniture, combined within an outdoor rug, and you'll be hitting the nail on the head!
Maximum comfort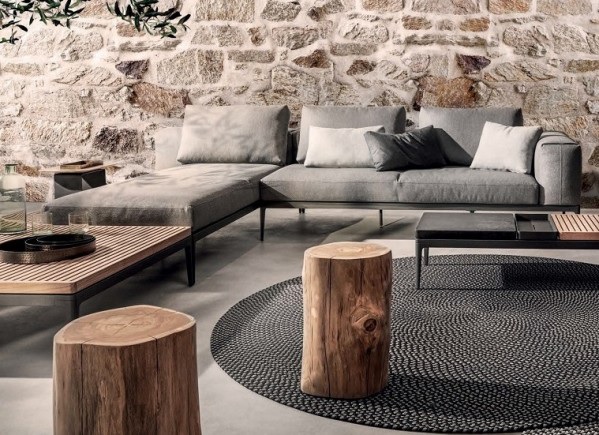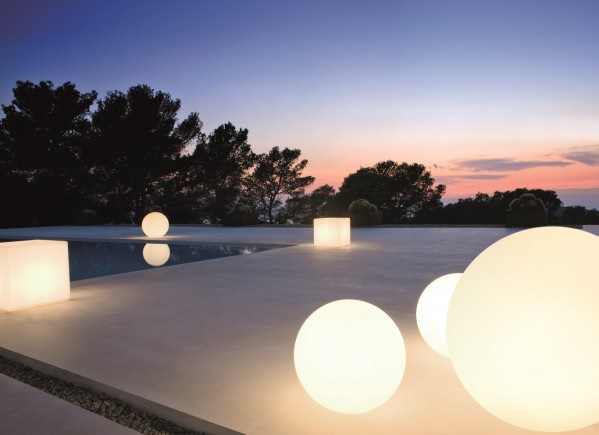 Now that the basics are sorted, it's time to make this space a place you'll never want to leave. Adding additional homely features in will do exactly that. Make the space yours by decorating it with anything that resonates with you. Some trending elements include heaters to warm, lighting to add personality and fun features like log stools, hammocks or wall designs. It's important that the area remains non-clustered and reflects the mood you want to create. For example, a romantic mood can be accompanied by throw rugs on a sofa or Tribu lanterns surrounding the dining table. Be creative in your research, the outdoor furniture collection is now more diverse and innovative than ever, you'll be amazed by some of the new pieces around.
Endeavour to make your outdoor living space blossom! Don't be afraid to add pastel colours and mix and match between old and new elements. Take some risks and let us know how you go!