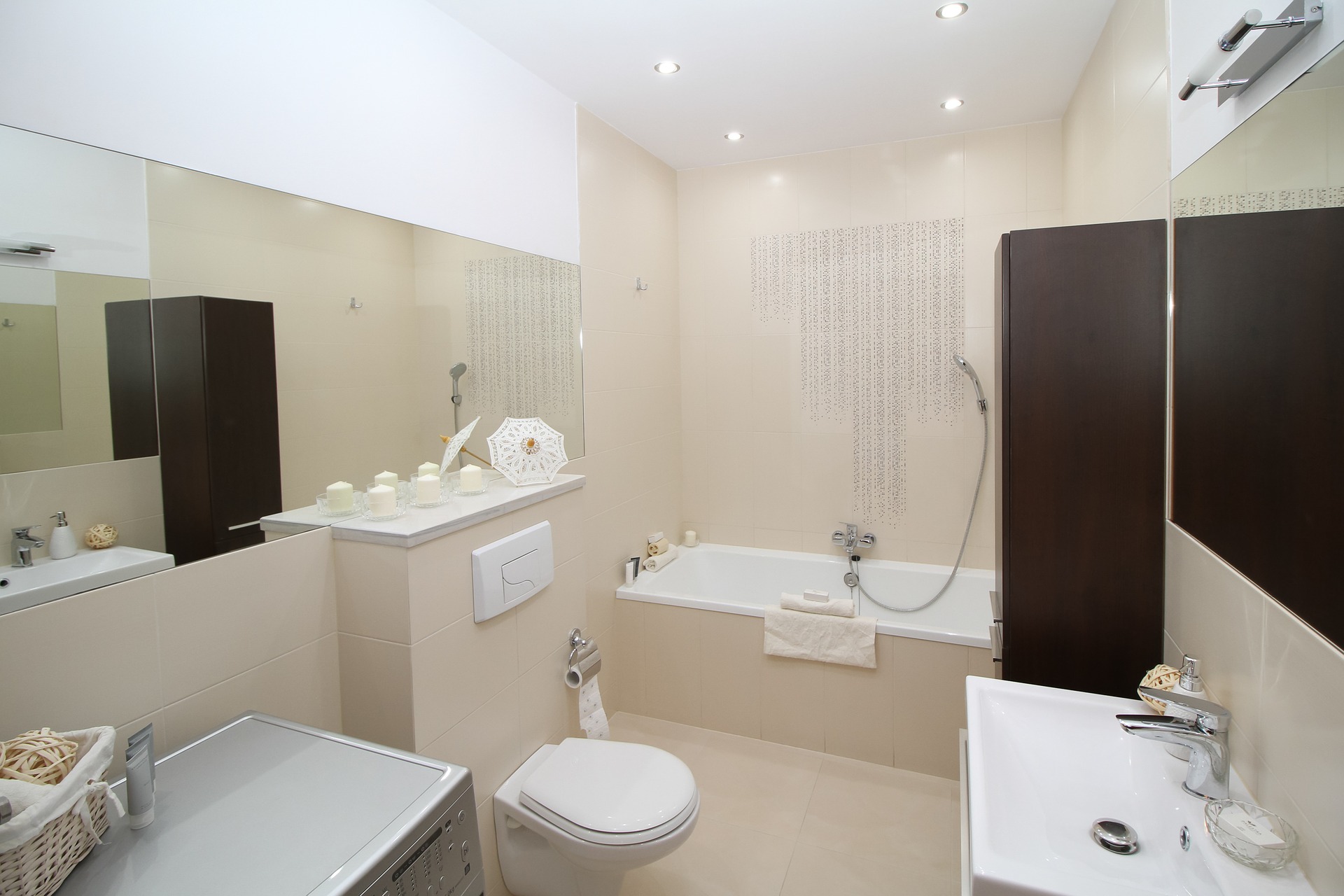 Is there anything more luxurious than a day at the spa? Who wouldn't love relaxing and being pampered with a host of wonderful treatments in a peaceful and serene atmosphere?
If you love to be pampered but can't afford to splash out on a day at your local health club there's another option. You can turn your bathroom into a home spa with just a few simple adjustments. Here are some top tips that are going to turn even the most ordinary bathroom into a delightful and serene oasis.
Choose Your Colors
You need to choose a calming color that makes you feel calm and relaxed in your space. Some of the colors most commonly linked to relaxation are blues and greens, so try to include lots of these shades in your bathroom. You can paint your walls in one of these colors or just add hints of color against a plain white background to achieve a similar effect.
Add Some Scent
Fragrances can conjure up wonderful images in your head and can play a huge role in the way that you feel. There are certain scents which are known to help relax you and make you feel good. Some of these include ylang ylang, lavender, chamomile and vanilla. Try to include these fragrances in your bathroom. A diffuser or scented candle will help to release delightful perfumes into your space, while scented bubble baths with these aromas can help to give you the spa feeling as you unwind in the soapy water.
Get Rid Of Clutter
Clutter stresses the mind and will prevent you from relaxing in your bathroom. Invest in some storage solutions so that all of the mess can be kept out of sight. A few stylish boxes will be useful for keeping toiletries, toilet paper and accessories away from public view but within easy reach, keeping your space calm and clutter-free.
Enjoy A Rain Shower
If you have a shower in your bathroom, you can recreate the spa experience by investing in a new rain shower head. The best models will make you feel wonderfully refreshed with a true rainforest-like experience in the comfort of your own bathroom. You can find examples of some of the top-selling rain shower heads on the market today at https://bestshowerhead.reviews/. Check them today to get all the information you need to choose the right one for your needs.
Get Comfortable
If you have a bath tub, there's nothing more relaxing than reclining in a hot, bubbly bath. If you have a jacuzzi bath, so much better, however if you don't you can still enjoy a comfortable and relaxing experience by adding plenty of pleasant-smelling bubble bath to your tub and then lying back in the water with a comfortable inflatable bath pillow behind your head. Just close your eyes and meditate for a while.
Play Some Music
Music is key to the spa experience. Invest in a waterproof speaker so that you can easily play relaxing music while you lie back in the tub or while you take a shower. Choose the right tunes and you'll feel even more serene in your bathroom.
Top Quality Towels
Once you've stepped out of the bath or shower, you need to feel just as pampered when you dry off. Invest in some of the best quality Egyptian cotton fluffy towels to wrap yourself in when you get out of the water and you'll feel cozy and comfortable as you snuggle down. While you're buying towels, why not buy a matching soft and fluffy bath mat. Your feet will feel just as cozy as the rest of your body as you get dried!
As you can see, it's surprisingly simple to turn even the most average bathroom into a wonderfully serene and relaxing spa-like environment. By just adding a few luxurious accessories, some pleasant and relaxing fragrances and making a few subtle changes, your room will be much cozier, more comfortable and make you feel like you're being pampered! In fact, you'll love your new, beautiful bathroom so much that you won't want to leave it! There's never been a better excuse to stay clean!