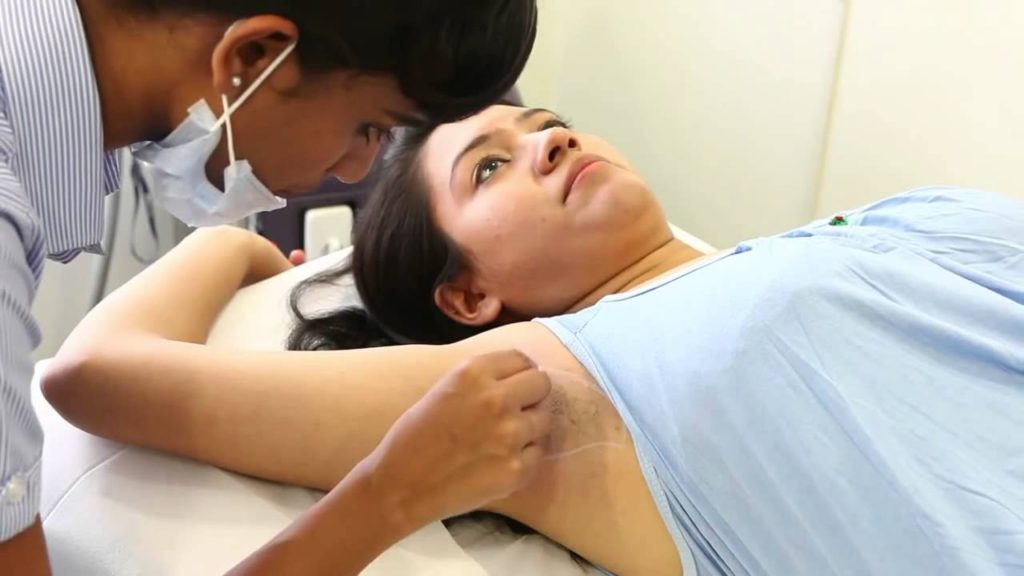 Photo by CC user Hair Removal on Youtube
One of the most commonly done cosmetic procedures in the U.S beauty salons are IPL Laser Hair Removal treatments. It may be an option worth considering if you're not currently satisfied with tweezing, shaving or waxing approaches to eradicate those unwanted hairs in an attempt to look better.
Intense Pulsed Light (IPL) has been tested as an effective and safe procedure yet unfortunately, many sources have misled the technology as one with little benefits. We disagree, and so this article will highlight the advantages of IPL Laser Hair Removal and we are loving it!
A Far More Painless & Comfortable Procedure Compared to Waxing
Undoubtedly, the amount of discomfort experienced with IPL hair removal will fluctuate, depending on an individual's personal pain threshold, skin type and how sensitive the treated area is. IPL technology's work by converting light energy to heat, which ultimately results is the absorption into particular target cells with dark pigment. Consequently, these dark pigments (hair follicles in our case) are destroyed. The benefit about IPL is that it uses long pulse width, which means the pulse occurs over a relatively longer period of time and so results in greater comfortability and safety for you.
The feeling is rarely described as painful. More likely, clients might comment that the area being treated is hot, or it feels as if a rubber band is flicking the skin. Remember the area you are treating has an effect on how uncomfortable it is, the more sensitive the area, the more discomfort felt.
If you are concerned or worried about your sensitive skin, you can always ask your beauty salon expert to lower the wavelength level or apply numbing cream 45-60min prior to the treatment.
Lasting Results & Fast Treatments
Compared to other common methods, IPL Laser Hair Removal has by far the longest lasting result period. After your first treatment takes place, beauty salons generally recommend waiting approximately two weeks for the treated area to shed the hair, shadowed by a four-week period where new hair follicles begin a re-growth phase. Obviously time between treatments will vary depending on the individual, but on average, you'd expect a six week break between them. When these sessions have been fulfilled, people usually report any further sessions unnecessary for a few months. Eventually the treated area will no longer grow hair, and this, gets a huge tick from us!
In relation to session length, it varies on how large the area is. To give you an estimated idea, an IPL full leg and underarm treatment shouldn't take any longer than 15-20 minutes. Remember, it's mess free as well!
Economical
In the long run, IPL Laser Hair Removal is cheaper than current popular trends. Different beauty salons will advertise slightly different prices (remember it is the same machine at the end of the day) so we recommend shopping around and finding the best service and price that meets your expectation. Although a one off wax or razor blade purchase is certainly cheaper, in the long run it is more expensive due to the ongoing purchase frequency.
IPL delivers a long lasting solution so do not be afraid a bit more now to save a bucket load in the future.