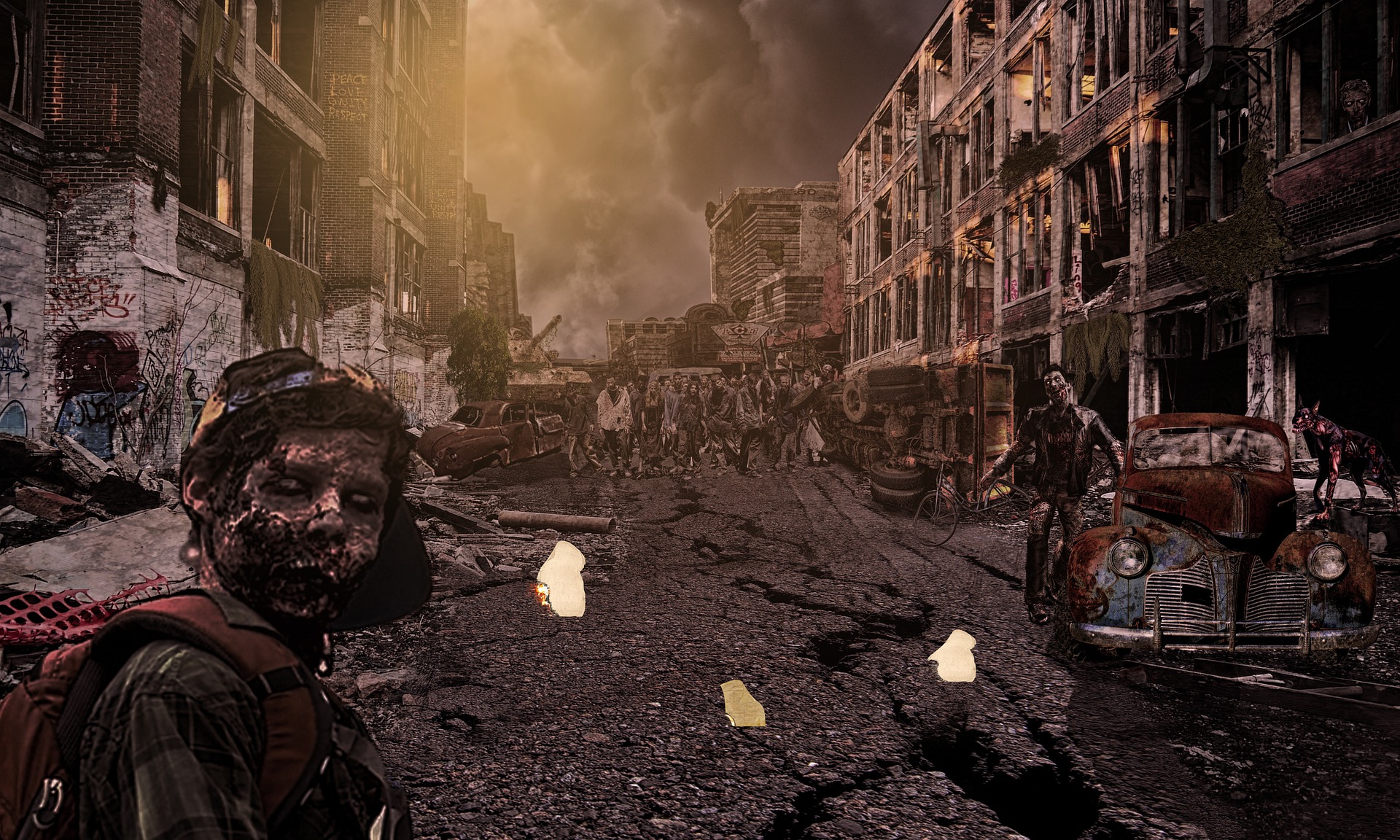 With movies featuring the rise of the Zombies, waking up from the graves and walking on streets, killing humans and sucking up blood, the craze for Zombie killing, heroic games have increased. There are many movies depicting the killing of zombies by an epic hero in order to save the world from these dead, bloodthirsty creatures. This has resulted in an excessive want for zombie killing action games. Unlike the famous slot sites or similar casinos and online slot games genre which people play to test their luck and wit, with zombie games, they just love the bloodshed that happens while gunning down the emotionless, phlegmatic zombies. Some fanatics even come in the feel of a hero, who has to save the world from the wrath of these creatures. Players literally play with such anger and contempt for these zombies, that they almost become sadists and they enjoy the bloody and gruesome killing of the zombies. Some of the famous zombie games for android are,
Samurai vs Zombies
This is an epic zombie slicing game for android. You are the samurai and, you have to protect the sacred gate from being breached by a large group of unstoppable zombies. You have a sword to kill these creatures and show your heroics. You'll get points to kill the zombies which you can use to empower your sword and increase your swordsman skill bar. This great game will literally give you a heroic feel and you'll get into being a samurai and saving the sacred gate from the satanic zombies.
Zombie frontier
A certain kind of life-taking plague has spread across the place and people are being infected and are turning into zombies. You are the one who is not infected and now, you have to save yourself from the bloodthirsty zombies. You'll have many kinds of weapons and guns and you have to use every weapon wisely. There will not be one kind of zombies, there will be multiple types of zombies and you should know which zombie could be killed from which weapon. As you progress, you'll unlock great weapons which can further help you in saving yourself from the zombies. This amazing game will really engage you and you'll literally get into survival mode.
 SAS: Zombie Assault
This game will let you kill the groups of zombies with the help of your friends. The multiplayer mode helps you play with your friends and efficiently kill the zombies by forging witty strategies and tactics. A team of heroes is just what is needed to outpower those deadly creatures! You can form a team of four players and, embark upon the hunt of zombies. With myriads of great weapons and guns available, you can choose your preferred weapon to kill the zombies. Also, there are five different types of battlegrounds so, you won't get bored playing in the same aura all the time. Indeed this is an awesome game for Android!
Contract killer: Zombies
The world is about to end because of the invasion of zombies. A possible apocalypse is inevitable. You are the hero. You have to save the world and its people! This game is more of a defensive style game than an attacking one and you have to come out strong and powerful to defend your people. This game literally lets you get in the mood of saving people with amazing graphics and theme. You can see the zombies getting close to the vulnerable people and how they are shouting at you, and pleading you for saving them from the wrath of the zombies. You'll have powerful weapons to kill the zombies, and there are many missions and levels to keep you engaged in the game.
Dead Trigger
This game comes with high-end graphics and real-time themes and backgrounds. The strange virus has spread and people are turning into zombies. You have to save yourself from these zombies coming too close to you and turn you into one of them. You can kill the zombies in multiple ways by blowing off their different body parts. This is an awesome game for you if you are a sadist!