To be completely honest, 10 days in the Philippines isn't nearly enough. Unfortunately though, this is all the time that many people can afford as long-term travel isn't an option for everyone. If you do have the option to travel in the Philippines long-term, say a few months, then by all means go for it. If not though, 10 days will have to suffice.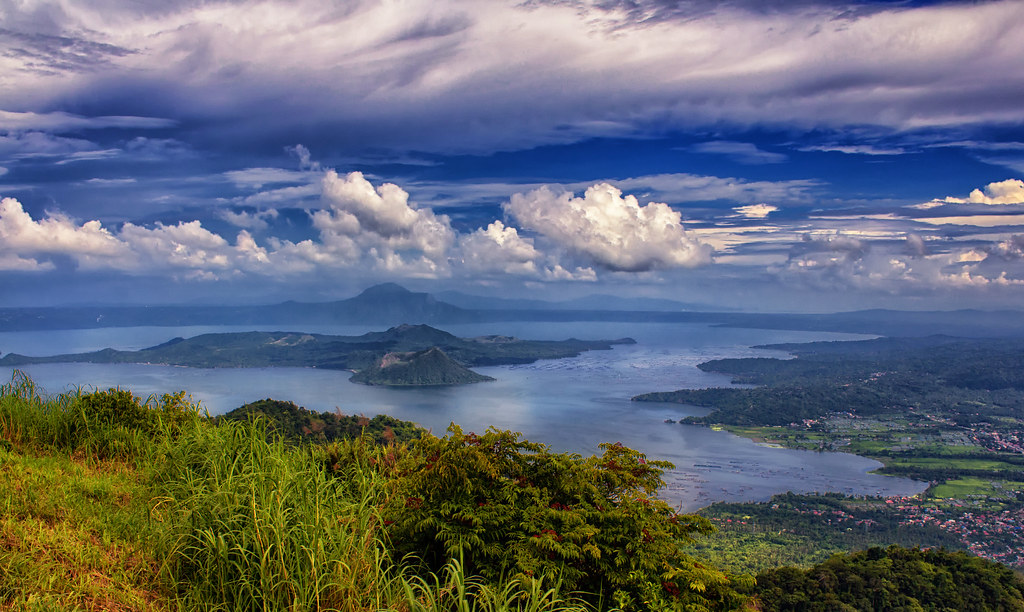 The biggest challenge of spending only 10 days within a country that is home to over 7,000 islands is deciding what to do. The options are endless, but your time exploring this magical place will indeed have to come to an end after just 10 days. You'll have to make the most of your time as best you can, so do your best to plan ahead. 
Use travel booking sources like Bookaway Philippines for transportation and Booking.com or HostelWorld for accommodation. But first, deciding on the official list of where you want to go and what you want to see is a must. To make the most of your trip in a short amount of time, follow this perfect 10-day itinerary for traveling through this stunning island country. 
Arrive to Manila, Then Straight Off to El Nido
Your first stop will be Manila, not because the most amazing destination of all time, but because you'll find the cheapest international flights heading to the airport here. Depending on how tired you are and what time you arrive, you might choose to spend a night or two in Manila. If not, feel free to make your way to the next destination, El Nido. 
Some travelers choose to save El Nido for last since it is such a magical place, but starting off here is the best way to kickstart the trip on the right note. Since you're short on time, you'll have to fly from Manila to the airport in El Nido. Since only one airline offers the route from Manila to El Nido, this isn't the cheapest option. If you're on more of a budget, you can take a flight to the next closest airport, Puerto Princesa, then take a shuttle bus to El Nido. 
During your time in El Nido, you have a few options. It is highly recommended that you go for a full or half-day island hopping tour. This is one of the best diving locations in the world, so go for a SCUBA dive if you have the chance. For those of you who are not certified, you'll be able to do something called a "try dive" just to give it a try for the day. Unfortunately with such a short amount of time, you won't have enough time to receive your PADI Open Water Diver certification.  
Next Stop, Coron
After El Nido, it's time to make the quick trip to Coron. Hiring a fast boat will get you there in about 4 hours, which isn't bad considering the sheer size of the country. In Coron, you can spend your time diving, snorkeling, partying on boats, or just hanging out on the beach. Be sure to check out the cleanest lake in Asia, Kayangan Lake, during our time here. If you didn't take an island hopping tour in El Nido, now is the perfect time to do it. 
After Coron, Make the Journey to Cebu
After flying into the Cebu airport, immediately hire a driver to take you down south. There will be plenty of cabs at the airport, but agree on a price before you start the trip. Oslob and Kawasan Falls is the perfect place to spot whale sharks, which are essentially the gentle giants of the ocean. Be sure to do your research first to find a sustainable whale shark tour. Many providers in Oslob have gotten a lot of grief due to their harmful marine practices. 
After your whaleshark tour, take a quick trip to Kawasan Falls for some canyoning. You can catch a local cab that will take you near the falls. Kawasan is like any waterfall you have ever seen; many waterfalls cause the water stir up and become murky, but here the water is clear and blue. 
Make Your Way Back to Manila
From Oslob and Kawasan Falls, you'll have to drive back up North to Cebu before flying to Manila. You may be able to find an international flight out of Cebu depending on your next destination, but chances are you'll need to leave the country through Manila.