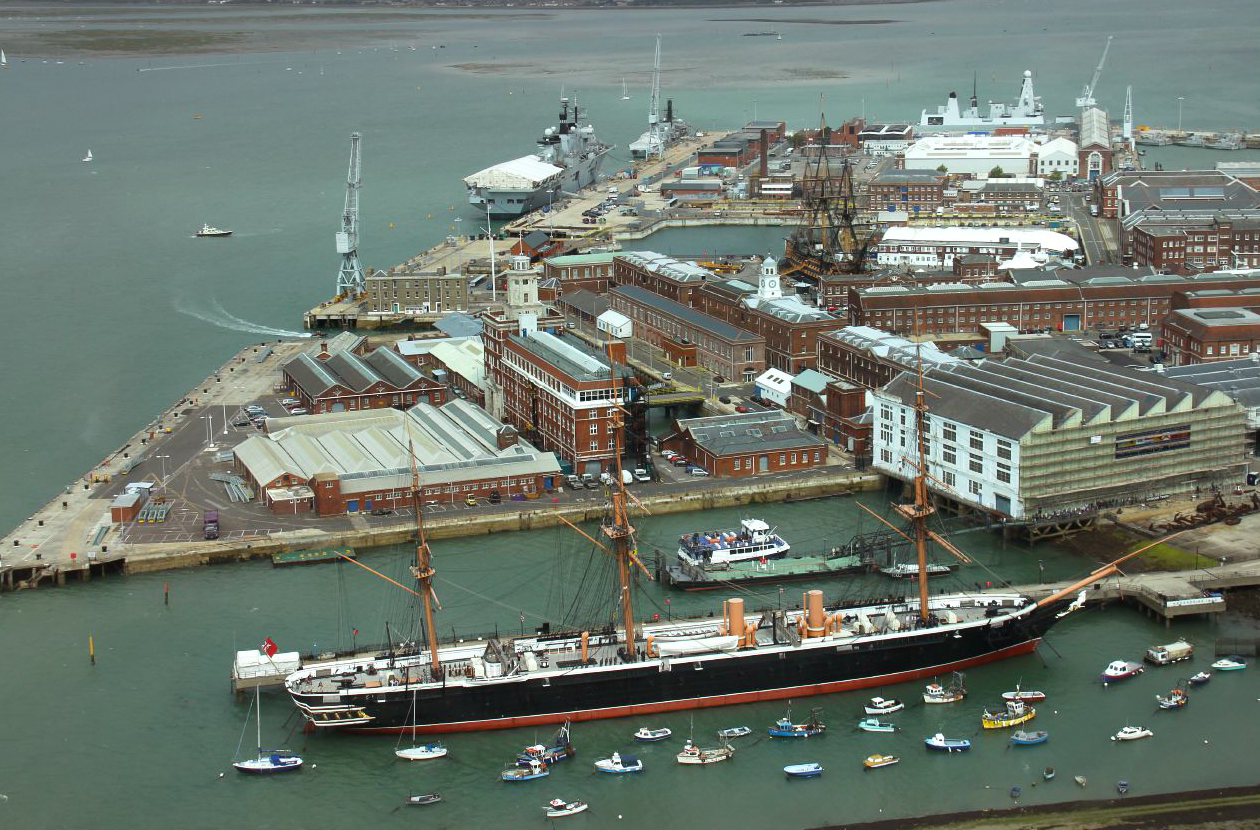 Traditionally, Portsmouth is a port city and a naval base, picturesquely located on the south coast of England. With huge maritime heritage, as well as tons of naval history, you'll find plenty to take a look at for all you history buffs. Even if you're not too interested in the sea or history, the sight of a towering century old tall ship is one straight out of Pirates of the Caribbean, and is not to be missed.
Beyond that, there's some great night life, and plenty of places to eat out. With some gorgeous architecture dotting the place too, a weekend in Portsmouth quickly becomes filled up with places to go and sights to see. Here's our favourite three locations that you absolutely have to go check out. There are some great hotels to stay at as well, Portsmouth has something for everybody.
Old Portsmouth
This is the old town area, expect beautiful historic buildings and architecture, and a gorgeous picturesque dock. With buildings like Portsmouth Cathedral, the Royal Garrison Church, and the Square and Round Towers, this is a real hotspot if you want to see some of the prettiest and best bits of architecture which Portsmouth has to offer.
Also located here in Old Portsmouth, is the city's small fishing fleet and fish market. Maintaining the fishing history of the town, you can pick up some real bargains, and absolutely see what the town was like a hundred years ago. Here at least, time might have well as stood still.
There's also some great cafes, bars and restaurants around, so this is a great place to start on your Portsmouth getaway. There are a lot of different things to do here, so get exploring.
Mary Rose Museum
The Mary Rose Museum is home to the Mary Rose, a favourite warship of Henry VIII's, and the first ship capable of firing broadside, this vessel was built between 1509 and 1511.  The Mary Rose was a huge part of Britain's history as a naval, seafaring nation, and served for many years in Henry VIII's wars against the French and other nations.
This purpose built museum shows the remains of the Mary Rose, and tells a lot of her story. If you're interested in history, and naval history in particular, this is a must stop location for you. Located in the gorgeous Portsmouth Historic Dockyards, it's not hard to get to, and is a great way to spend an afternoon.
Gunwharf Quays
If you're a little bored of all the history, and fancy a bit more shopping and chilling out, Portsmouth's Gunwharf Quays are a perfect option. With tons of shops, brands, restaurants, bars and cafes, this is an easy decision when it comes to picking where to spend an easy going late afternoon or evening. Expect some great views of vessels in the harbour, as well as some sculptures by the sea. This place has something for everyone.