With a history that stretches back over two millennia, London's unique character is echoed in the streets, markets, and buildings of this booming metropolis. As one of Europe's largest and most cosmopolitan cities, it is a vast and diverse place that offers a variety of attractions.
With so much on offer, to extract the real flavour of its character, it is important to choose carefully. This list of five of the very best sites that London has to offer will provide any traveller with a real insight into this vibrant and exciting place. It is important to choose carefully what to visit and where you stay, with ideally a holiday apartment in central London.
The Tower of London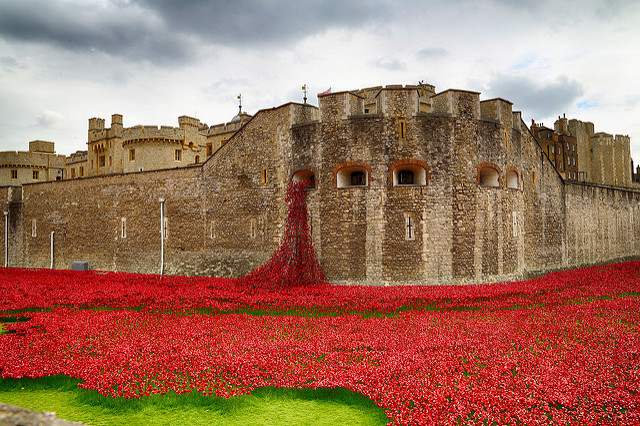 Photo: Daniel Gillaspia
A highly revered historical site, this fortress is still full of life today. Home to the Crown Jewels, the White Tower and the legendary seven ravens, the Tower of London will amaze and astonish you. With unmissable tours lead by Beefeaters – who, in turn, have their own fascinating history – this place is a true marvel. No matter who you are, all will enjoy a visit to this world heritage site. A short cab ride away stands Westminster Abbey, and the journey between these two attractions marks the route that monarchs used to take on coronation day –  so, why not follow in the footsteps of royalty ha?
The London Eye
Towering over central London, this gigantic Ferris wheel offers the very best panoramic views across the city whereby passengers can book private booths, complete with chocolates and champagne. Situated on the South Bank of the River Thames, there are many other great experiences on offer nearby, including boat rides and tours of the surrounding area. The Palace of Westminster, The South Bank Centre, The London Aquarium and No. 10 Downing street  – all significant parts of London's unique character – are locally accessible if you have some extra time to spare.
Natural History Museum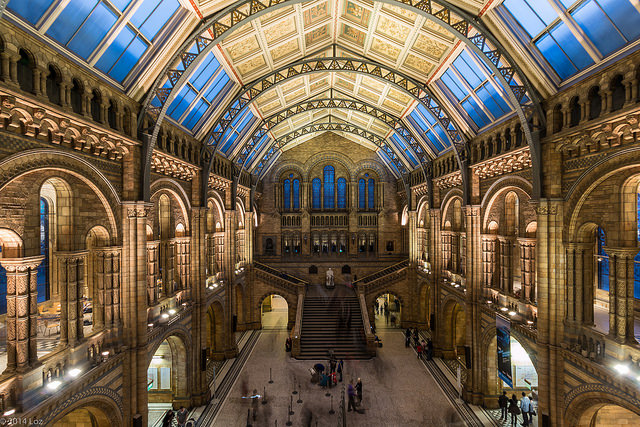 Photo: Creative Commons
This museum based in South Kensington is a treat for the eye and the mind. With exhibitions and galleries covering everything, from Mammals and Dinosaurs to Wildlife and Darwin, this fantastic attraction offers a huge amount to see and do. Perfect for families with children, the many life-like replicas and fascinating displays are both educational and a whole load of fun. For museum lovers, this is a great hotspot to base your trip from, with nearby attractions including Exhibition Road, the Science Museum, and the Victoria and Albert Museum.
Covent Garden
Located in London's famed West End, Covent Garden is a great hub for good food, lively culture and trendy fashion. Home to an eclectic variety of independent shops, talented street performers, famous theatres, world class dining spaces and unique markets, it is a vibrant and enjoyable experience for any lover of culture, food and fashion. Nearby, the world famous British Museum – with its huge collection of unmissable exhibitions – mixes together contemporary and archaic parts of the cities life. It is a thoroughly rewarding experience, which any visitor to London will cherish.
Regents Park
Photo: Alec Boreham
Further north, Regents Park is an amazing outdoor experience, away from the hustle and bustle of the inner city. This royal park houses the London Zoo, botanical gardens, an outdoor theatre, a large range of sports and leisure activities. Visitors can rent boats and pedalos.  Enjoy the vast range of wildlife or simply wander around the numerous memorial fountains, statues and beautiful historic villas. It's a great place to relax, get in touch with nature and enjoy hot food in the British sun if you're lucky enough for it to show it's face. Primrose Hill, close by, offers majestic views of the city and is a great place for a picnic and Madam Tussauds Waxwork Museum also stands within walking distance.
This comprehensive guide will prepare any visitor to this lively and vibrant city with a real taste for the true character of London, however there are many more great experiences available. If you know of something that deserves a spot on this list, or have had experiences with those points mentioned, be sure to leave a comment below! We'd love to hear your ideas.

Guest post written by Steve Ewins, an avid traveller and travel blogger who writes for the Corinthia Hotels.