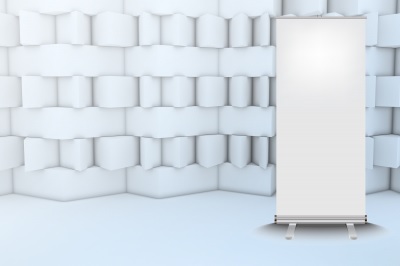 The pull up banner or roll up banner has been used since time out of mind to promote a cause, event, or business – and for good reason; the banner is cost-effective, serves its purpose, and delivers great results. The roller banner is no exception, and despite all the modern ways of advertising and marketing (especially the digital kind), it will never lose its popularity.
The roller banner is one of the best marketing tools you could possibly make use of. You do, however, need to ensure that it is designed well, and that it speaks to your audience and the public in the right way. Are you thinking about making a proper pop up banner to help drum up business? Here's all about creating an attractive roller banner: your ultimate guide.
Think about the size
The location where you want to display your banner will dictate its size. Generally speaking, the larger it is, the better – as it is more visible then. However, a banner that is used indoors may be overwhelming if it's too large. Think about the location and decide the size wisely.
Layout is important
People read from left to right (at least, in the Western world), and from top to bottom. Hence, the most important information should go at the top left (such as a logo). Your layout should remain clear and clean.
Know your audience
Research is your friend – the more you know about your potential clientele and your target demographic, the better you can create a message that appeals to them, and the better your chances are that your message will be received positively. Your message should be catered to them.
Keep it simple
You probably have a lot to say, but when it comes to roller or pull up banners, less is more. Make your message clear and to the point. Keep the layout simple, and your text even simpler.
The call to action
You may have a solution to a common problem to offer, and your message may very well appeal to your target demographic, but unless you say what you expect the audience to do, they might not respond the way you want them to. Include your contact information, and tell them (in a clear way) to call you, visit your website, or visit your shop.
There's one more thing to be mentioned – an important point: make sure the materials and the banner printing of your roller banner is of high quality. There's nothing worse than having to read a blurred sentence or trying to figure out the meaning of a low-resolution image. The roller banner is a representative of your business, and the quality of the banner and its print will reflect on your brand. The roller banner is a very effective tool – but you have to make sure it's done right.
Image attributed to sumetho/FreeDigitalPhotos.net
http://www.freedigitalphotos.net/images/white-abstract-wall-with-roll-up-photo-p182256