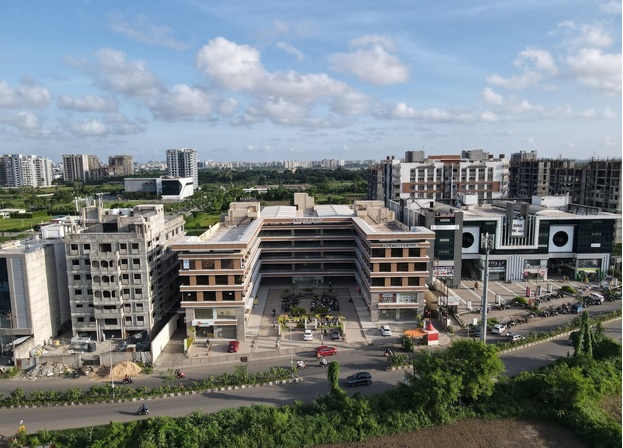 Commercial real estate – any property used for commercial purposes – is a great investment opportunity. It offers significant income potential but also a high risk of loss. Whether you're a residential real estate expert transitioning to the commercial sector or a newbie investor looking to reap big rewards, it's crucial to consider the following benefits and challenges of investing in commercial real estate.
1. Pro: High Income Potential
Typically, commercial real estate offers a much higher income potential than its residential counterpart. Better yet, commercial properties tend to require less work than residential real estate, so you stand to make quite a profit when opting for the commercial route.
Of course, as with any high-income potential investment, you stand to lose more too, which brings us to our first con.
2. Con: More Public Exposure Equals More Risk
Regardless of the type of commercial property you invest in, it caters to the public, which means there are a lot of ways in which you could be liable for injuries or damages. For example, someone could slip and fall on a wet floor inside your building, resulting in medical bills and loss of wages that you may be responsible for. Someone could get hit by a car in your parking lot. Again, this may end up being your responsibility.
If you aren't particularly keen on taking risks, commercial real estate investment may not be for you. However, it is worth keeping in mind that a good lawyer can help you protect yourself from risk.
3. Pro: Daytime Work Hours Only
Most commercial businesses operate during daytime hours. They close in the evening, which means you won't be fielding calls for repairs or dealing with unhappy tenants when you're home enjoying time with your family or sleeping.
Barring any break-ins or fires, you shouldn't have to worry about your investment during the nighttime hours. Also, you'll likely have a professional alarm system that alerts the proper authorities should anything adverse happen at night. So your investment should be as safe and secure as possible, even while it's closed.
4. Con: You'll Likely Need to Hire Professional Help
If you're the do-it-yourself type, you may have issues with managing a commercial real estate investment, especially if it's a retail property with multiple tenants and multiple leases. You'll likely need to hire a property management company to handle the rent payments, maintenance issues, and all the other tasks involved. This can cost anywhere from 5-15% of the revenue your property garners.
5. Pro: Flexible Lease Terms
Commercial properties are less affected by consumer protection laws, which means you can set terms that suit your needs. For example, most commercial leases are contracted for multiple years at a time, which means you're guaranteed rental income for the duration of the lease. Also, you can allow for triple net leases, which means the tenant is responsible for any expenses related to the property, including taxes and insurance. As the landlord, you only pay the mortgage.
6. Con: Bigger Initial Investment
Obviously, commercial real estate costs more than residential real estate. So, you'll need more money upfront to get started. However, you'll also need more money to cover expenses when they arise. What any commercial property owner hopes for is, of course, that their profits outweigh the expenses.
As you can see, there are several reasons for and against investing in commercial real estate. If you aren't afraid of taking risks and have some extra money to burn, investing in commercial real estate can set you up for a very comfortable life.